What is going on with Trump's Twitter account?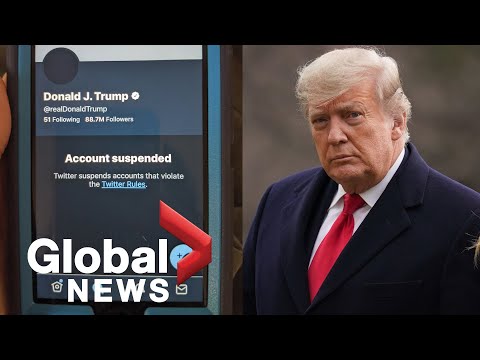 Why has Twitter suspended Donald Trump's account?
Twitter Inc announced on January 8 that it had permanently suspended Trump's account due to the risk of further incitement of violence following the storming of the US Capitol.
Why did Twitter ban President Trump's account?
Twitter banned the president's account after years of public pressure and several attempts to limit the reach of his account in recent days. Hundreds of Twitter employees recently signed a letter urging Twitter CEO Jack Dorsey to ban the president for using the platform to incite violence in the wake of the Capitol siege.
Why did Twitter lock Donald Trump's account twice in a week?
This was the second time in a week Twitter had taken action against the president's account. Twitter removed three tweets that promoted conspiracy theories about the election and locked Trump's account on Wednesday, citing "a risk of violence," after a violent riot at the Capitol.